SATURDAY, MARCH 19, 2022
8PM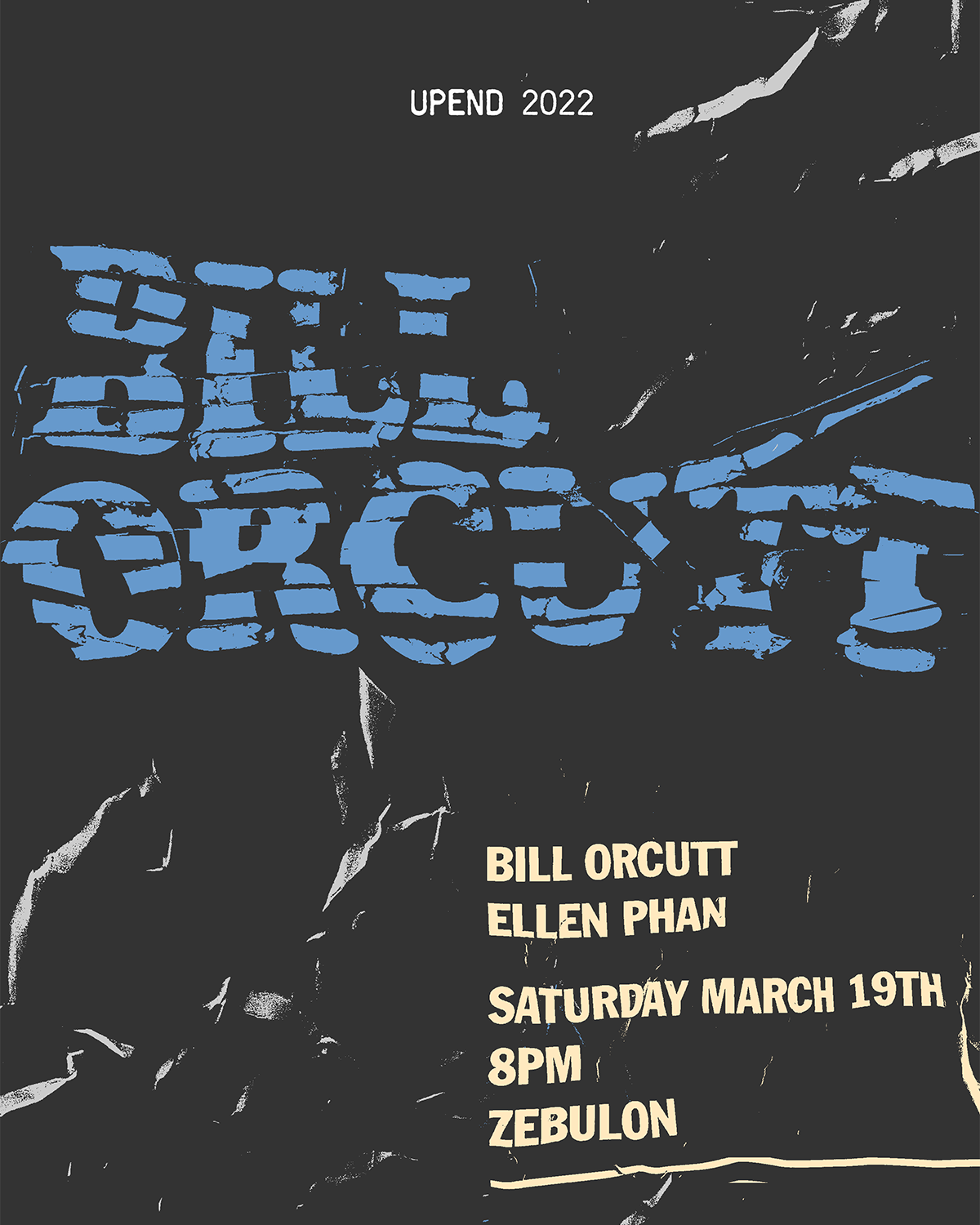 BILL ORCUTT
ELLEN PHAN


ZEBULON

Cracked is the open source software developed by programmer and multi-disciplinary shredder
Bill Orcutt
. Via line command and MIDI pad Orcutt keeps the method raw and precarious, a means to instantly compose – and pull apart – any manner of sound. Indeed, in this mode, he can just as easily issue flurries of crunch and squall, intricate sculptures of tone, or heady out-of-phase études. Based in San Francisco, Orcutt releases much of this Cracked music through his
Fake Estates
imprint.
At this early Saturday night show at Zebulon, Orcutt will play new works for Cracked including the acclaimed
A Mechanical Joey
.
Also, L.A. Based artist Ellen Phan opens the show...
Dithered out over the country are those that know what flows when
Ellen Phan
's face is lit by her laptop screen: cascades of concrète and jagged valleys of squelch, with an intention set to nothing less than brainwave state change. Her latest album –
Visual Squash
– was released earlier this year by the Barcelona based media concern
anòmia
.
---