SUNDAY, OCTOBER 17, 2021
8PM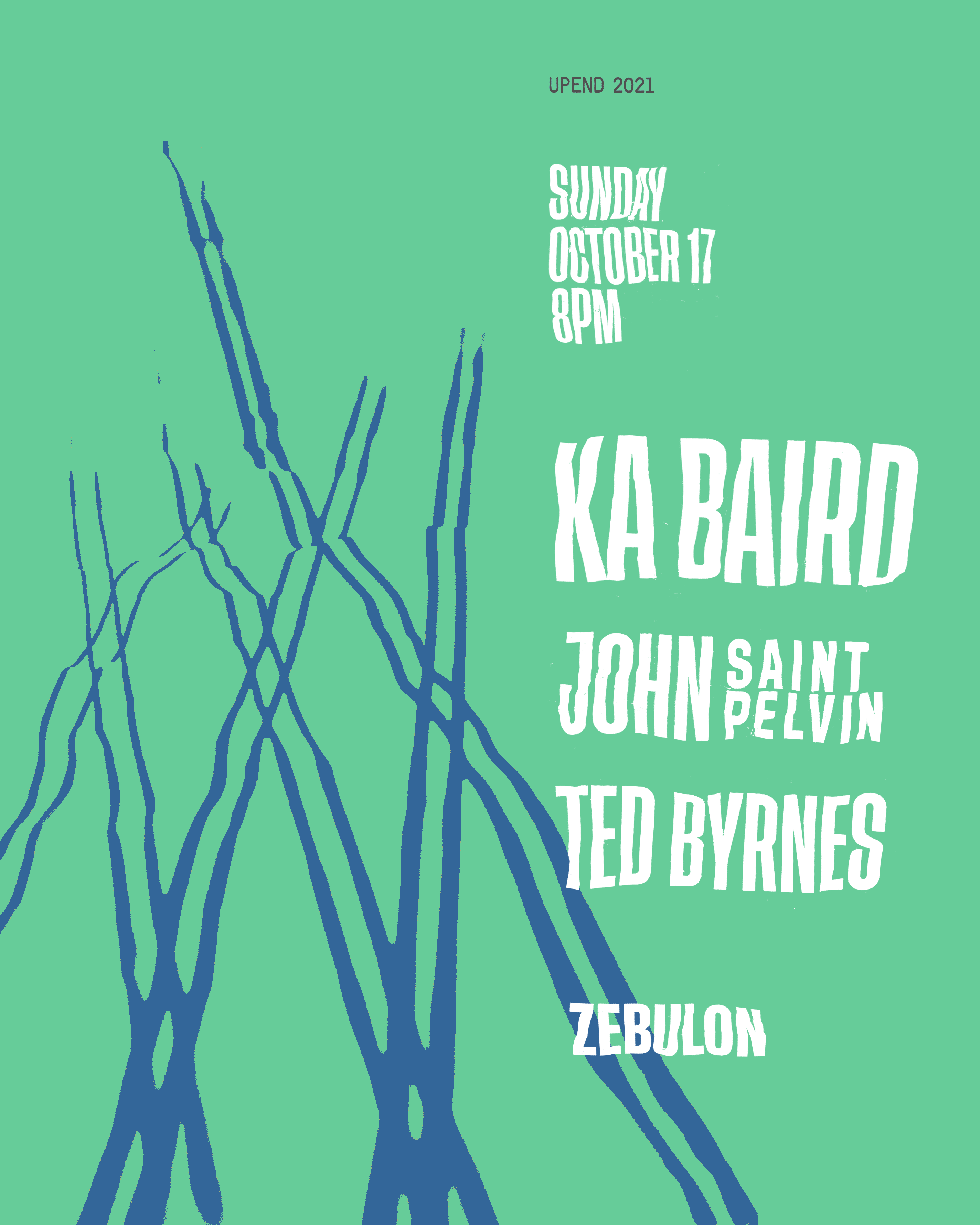 KA BAIRD
JOHN SAINT PELVYN
TED BYRNES

ZEBULON

With a mic in each hand, Baird pushes her voice and breath itself into dynamic new sound forms.

This astounding and ecstatic boundary pusher from New York City swoops into town for the first time since her acclaimed 2019 release Respires on RVNG Intl. Baird channels raw energy into her live performances along pathways that include luminous flute meditations and electronic patterns alike. A gripping live performer, Baird In creates a vigorous type of "body music" through her wild and energetic moves, seeking extreme release through physical exertion and psychic extension.

The salon will also feature the dismantled electrified folk and feedback shimmer of JOHN SAINT PELVIN, a fellow traveller who constructs cinematic landscapes with guit, vox, and occasional theremin squelch.

The show opens with set from one of L.A.'s own upending improvisors, percussionist TED BYRNES, a player whose idiosyncratic vocab of texture and attack breaks the bias of hum-drum drum rhythm and pours out granular sound, dashing dots and stacking crackles. For this occasion, he'll be striking his kit with brushes only...
---