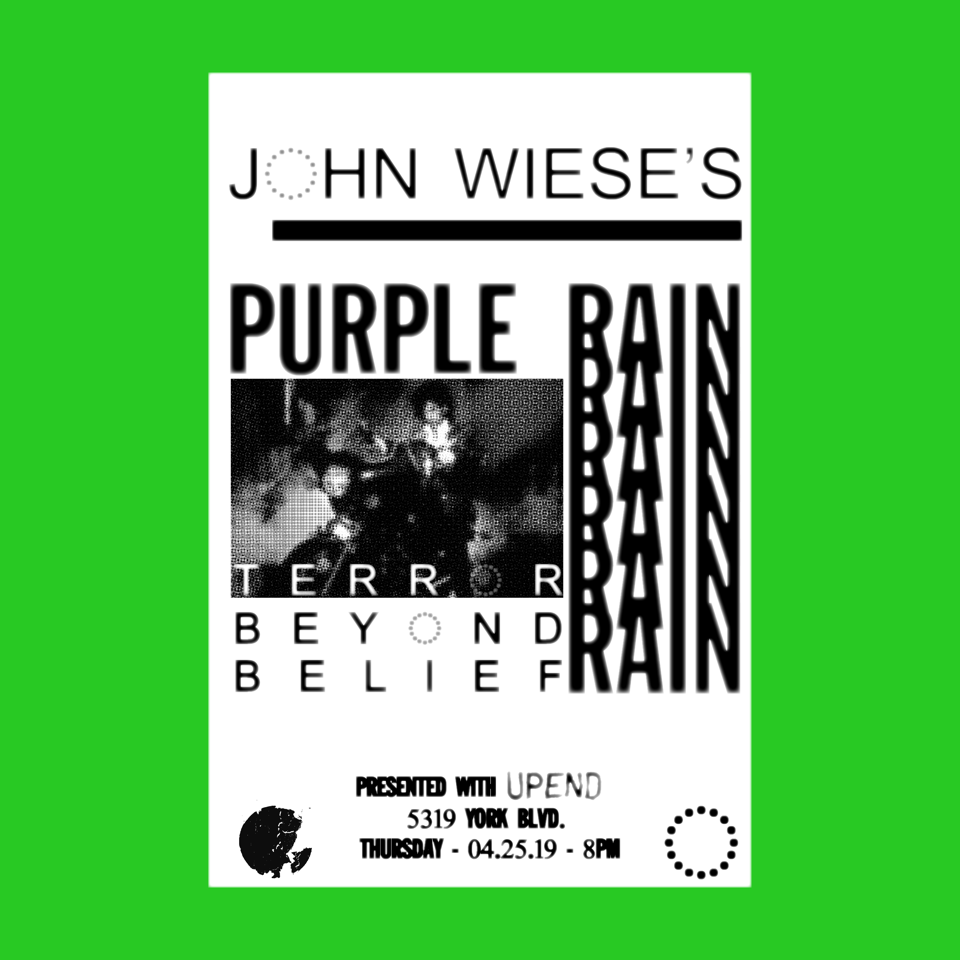 John Wiese's
PURPLE RAIN: TERROR BEYOND BELIEF

THURS APRIL 258pm
RSVP
The first L.A. screening – and only second anywhere – of a film Wiese's describes as a "new edit of PURPLE RAIN where Prince murders Apollonia and gets away with it."
Artist Q&A to follow the screening.
presented with and at
NOW INSTANT IMAGE HALL
5319 York Blvd.
Los Angeles, CA 90042
Tickets are $10 onsite.
Early arrival recommended!
"PURPLE RAIN: TERROR BEYOND BELIEF shines a darker shade of purple on the 'greatest music movie of them all.' If 'Darling Nikki' was all it took for Tipper Gore to start the PMRC, one wonders what PR:TBB might have done for the MPAA. Unlike other works of appropriation which selectively reorganize 'bites' into a new decontexualized construct, PR:TBB pushes an existing, diegetic act of violence a few cinematic degrees further, and then lets the third act play through (albeit without Apollonia's presence). This is PURPLE RAIN as you have seen it before (yet not)."